FREE SHIPPING OVER $35 CANADA-WIDE —
Our bestselling bundle to give you a pantry full of shortcuts with flavours for every occasion (including the eating-it-straight-outta-the-jar kind)! 
All our products are gluten-free, nut-free and made with plant-based ingredients, with the exception of our honey in Buzz Hot Honey, which we source from some of the best local beekeepers in Niagara, Ontario. What you get:
1 Jar Hakka-ish Chili Crisp (175ML)
1 Jar Mogambo Spiced Garlic Spread (175ML)
1 Jar Buzz Hot Honey (250G)
Hakka-ish Chili Crisp
Our flagship pantry shortcut and all-round bestseller! It is a one-of-a-kind union of Sichuanese and Indo-Chinese cooking (the latter was introduced to the world by the Hakka diaspora living in Kolkata, India.)  
Our all-natural chili crisp has a balanced heat and enveloping umami, with a slight tingle from Sichuan peppercorns! Our addition of warm, earthy spices like cumin and cardamom will guarantee that you'll be intoxicated by the smells and flavours in this spice market in a jar! 
Try it with: stir fries, noodles, as a hot sauce, on your charcuterie board, pizza, eggs, and even on vanilla ice cream! 
Ingredients: Canola oil, Dried chili peppers, Spices, Salt, Dried mushrooms, Garlic powder
Mogambo Garlic Spread
Mo (for short) is guaranteed to be your hardest working pantry shortcut, and is loved by restaurant chefs and home cooks alike. Skip the peeling, cutting, grating, and mincing and just swap in Mogambo anywhere you would consider using garlic.  
As far as flavour goes: you can expect a smooth (and not overpowering) garlicky sweetness, a bright, lemony tang, and earthiness from turmeric and some of the other spices in there!
Try it with: Straight-up as a spread on toast or pita, like a dip for pizza or as achaar with your dal (or frankly, in the dal itself!). Our community loves to swirl Mogambo into scrambled eggs or to jazz up hummus. The Zing team loves using Mo as a marinade or curry starter. It's a game changer!     
Ingredients: Garlic, Canola oil, Vinegar, Spices, Salt, Cane sugar, Dried chili peppers Contains: Mustard seeds
Buzz Hot Honey
Buzz Hot Honey was created in collaboration with Chef Christine Flynn, bestselling cookbook author executive chef at iQ Food Co.
Buzz is bright, floral, and spicy, and is so much more than just a chili-infused honey!
We infuse Canada No. 1 wildflower honey from Niagara, Ontario with a blend of chilies, spices, and herbs like Aleppo pepper, lime leaf, lemongrass, and coriander. We also added a dash of vinegar to punctuate the sweetness and make Buzz the versatile pantry hero we all love! 
Try it with: stir-fried veggies, as a condiment or dip (or dunk!), on a cheese board, in a cocktail, on pancakes, or dolloped onto hot buttered cornbread
Ingredients: Honey, Vinegar, Dried chili peppers, Salt, Spices, Lime leaf, Lemongrass 
Customer Reviews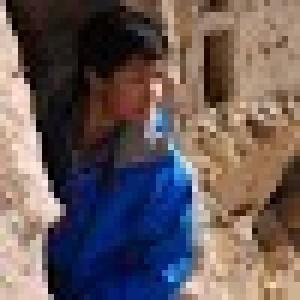 GH
08/08/2022
Geoffrey H.

Canada
Get ready to rummmmmmmmmnmmmmmmmmble (on your taste buds)
Zing brings life to my pantry. Zesty, zing-y life. I've imported multiple containers of both the chili oil and garlic dip to my home in the UK, that's how good it is. The chili oil is an absolute must-have. It's like a thousand asian rainbows pop out of my kitchen each week when I open it. I add it (post cooking) to stir fries, soups - it's magic. Mogambo should be illegal. And not for food safety reasons - this s*** is addictive and you should buy the limited supply whenever physically/spiritually possible.
07/08/2022
Ben G.

Canada
Delish
All delish. Hot honey and Chili Crisp are otherworldly. Garlic, while more terrestrial, was still very good.
05/10/2022
Lacey R.

Canada
Very tasty
We enjoy the sauces !
05/01/2022
Tara

Canada
Tasty!
Yummy and useful item!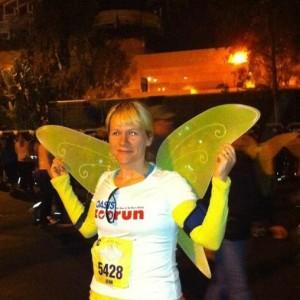 JJ
04/03/2022
Jennifer J.

Canada
Delicious!
These are so tasty! We've used the chili crisp to add to hummus and the mogambo as a pizza topper (so far). Very fun flavour boosters.