FREE SHIPPING OVER $35 CANADA-WIDE —
Zesti is a chef-crafted home cooking hack inspired by the sweet, citrusy and floral flavours in Jamaican jerk spice. Add Zesti to any recipe for a boost of flavour minus the effort.
Try it with: Roast chicken, grilled veggies, as a dry rub, seafood, in salad dressing, on fries or popcorn 
Qty: 60g 
Customer Reviews
12/11/2021
Gillian H.

Canada
Versatile &delicious
I love zesti. It's has fresh herbal and citrus notes, with a touch of earthiness from rosemary. Its perfect for roast chicken, vegetables, homemade salad dressing, or sprinkling on hummus or popcorn. This is by far my most used Zing product, and will be a staple in your kitchen.
07/20/2021
Megan B.

Canada
My favourite new addition to the spice rack
It's perfect in salad dressing and on roast vegetables. Or just sprinkled on a salad. I finished my first bag so quickly I immediately ordered 2 more!
06/23/2021
Marc

Canada
Love Zesti for my baked chicken recipe!!
Zesti has been amazing for me as I can't eat sugar and has trouble finding new seasonings with simple ingredients. Zesti is now a pantry staple!
01/18/2021
Colin H.

Canada
Zesti Seasoning Salt
Not an extreme seasoning. It added a unique flavour but not enough for my palate! I've tried it on chicken, on a rice and veggie dish and also on a fried egg while it was cooking. To me, although unique, it was not a game changer. It was more or less like using salt and pepper. I'm 77 so my taste buds need a lot of stimulation whereas a younger user might find this great!
01/19/2021
Zing Pantry Shortcuts
Hi Colin! Thanks so much for sharing this feedback. So glad you found the flavour unique - Zesti is inspired by Jamaican jerk spice, so ideally we're hoping our customers would get some notes of nutmeg, cumin, ginger, garlic along with the other spices in our mix, plus the tanginess from the citrus of course! I'd love to dive into your experience using Zesti some more, and also curious to hear how you liked our Ooomami Salt (which is what we call our "supercharged" salt + pepper) and the Hakka-ish Chili Crisp! If you're up for it, please message me (hello@cookwithzing.com). Thank you so much for supporting us, Colin! Jannine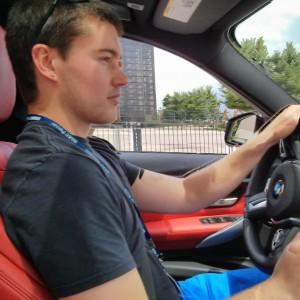 GH
11/07/2020
Garret H.

Canada
Really good on popcorn!
Great flavour for popcorn!